W's SolarFlex® LS Crewneck
Regular price
$35.97 USD
$59.95 USD
Regular price
$59.95 USD
Sale price
$35.97 USD
Unit price
per
Sale
Notify Me When Available
Skip to product information
On Sale
W's SolarFlex® LS Crewneck
$35.97 USD - $59.95 USD
$35.97 USD - $59.95 USD
$35.97 USD - $59.95 USD
$35.97 USD - $59.95 USD
$35.97 USD - $59.95 USD
$35.97 USD - $59.95 USD
$35.97 USD - $59.95 USD
$35.97 USD - $59.95 USD
$35.97 USD - $59.95 USD
$35.97 USD - $59.95 USD
$35.97 USD - $59.95 USD
$35.97 USD - $59.95 USD
$35.97 USD - $59.95 USD
$35.97 USD - $59.95 USD
$35.97 USD - $59.95 USD
$35.97 USD - $59.95 USD
$35.97 USD - $59.95 USD
$35.97 USD - $59.95 USD
Eligible for free shipping. Free & Easy returns.
60 days replacement for leaks, 365 days repairs on us.
Available from our online partners
Select product options.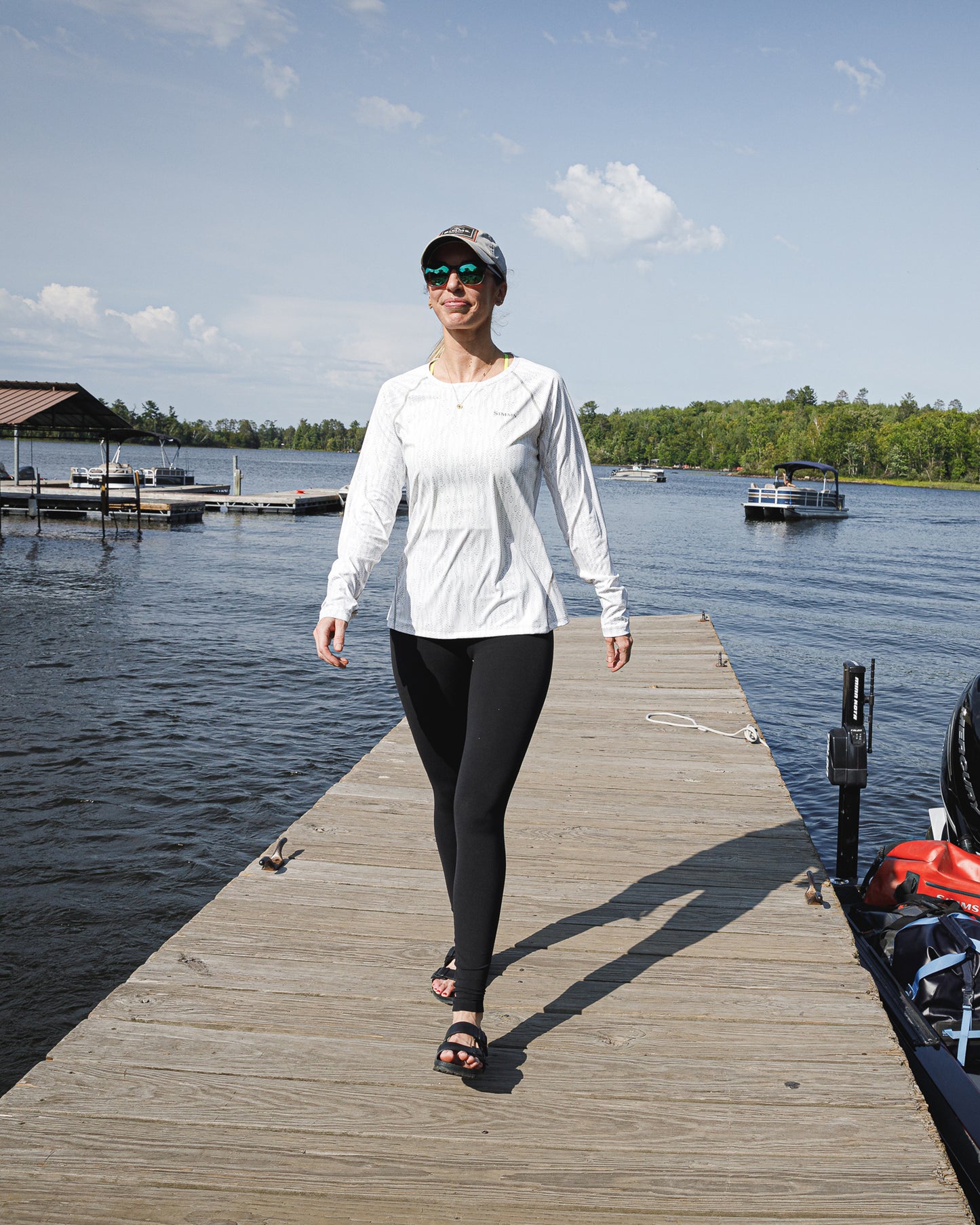 Buy from an online partner
W's SolarFlex® LS Crewneck
Available at the following stores
Light, pliable, and quick-drying crewneck that breathes to bring steamy-day fishing comfort to the forefront.
Quick-drying, wicking, anti-odor & UPF 50+
Raglan sleeves for ultimate comfort and range of mobility
Built-in thumb loops
Scotchgard™ stain release fabric
Machine wash & dry. See garment label for details.
Past Season's Style
FABRIC TECH: 124 gsm 100% polyester
ITEM #: PG-12891
Machine wash and dry. See garment label for details.
Returns & Exchanges: Free Shipping Both Ways.
Simms offers free shipping on instant exchanges and returns on purchases or on gift items you've received from simmsfishing.com within 60 days of original purchase (1).
Find out more about our easy online returns process here or start a return now.
Items purchased on final clearance, stickers, certain oversize items and custom wader orders are not eligible for exchange or returns.
Select oversize and odd-shaped items are not eligible for free shipping on returns or exchanges as noted.
Exchanges / Returns back to Simms ship free within the lower 48 US states. Outside lower 48 US states and APO orders, shipping fees may apply(1)
(1) Simms Pro Program Members: Return shipping to Simms charge applied.
Item #: PG-12891
Weight: 5.29 oz.
Find out how our Solar shirt lines compare
in comfort, wicking/quick dry and more.
Product Line 
Comfort 
Wicking / Quick Dry 
Anti-Odor 
UPF 
Built For
Tech

[dots-2]

[dots-3]

HeIQ Fresh
50+
Men / Kids
SolarVent 

[dots-3]

[dots-4]

HeIQ Fresh
50+
Men / Women
SolarFlex

[dots-4]

[dots-5]

HeIQ Fresh
50+
Men / Women
SolarFlex Cooling

[dots-5]
[

dots-5]

50+
Men / Women